My name is Penny Bennett Casey, and I am your new Volunteer County Coordinator and Web Mistress.
If you have information that you would like to share, please email me . The more we share with other researchers the better.
Lewis County is situated in north central Idaho and was formed from the eastern section of Nez Perce County on March 3, 1911, and named after the explorer Captain Meriwether Lewis. Most of the county lies in the Nez Perce Reservation, which was opened for homesteading November 18, 1895. The town of Nezperce is the county seat.
The area of the county is nearly 478 square miles with a population of about 3,800. Farming, grain handling, and forest-related industries are the main occupations. The land ranges in elevation from about 1,000 feet above sea level along the Clearwater River to approximately 4,600 feet above sea level at Mason Butte. The soil is black and rich, and with 20 inches of rainfall in the average year, large crops of wheat, barley, peas and small seeds are raised.
Lewis county is adjacent to the Wilderness Area where big game hunting and fishing is at its best.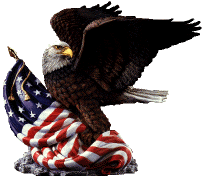 Last Updated: Sunday, March 10, 2013